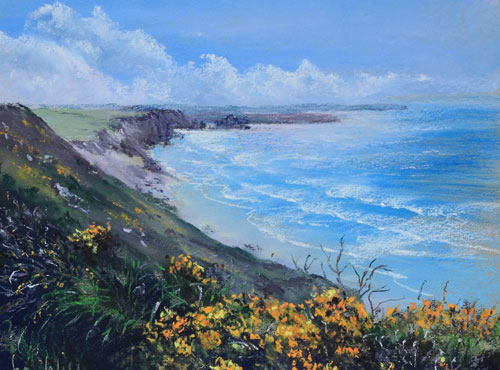 To celebrate the refurbishment of our lounge and dining room, we're delighted that our friend and artist, Lin Williams has agreed to exhibit and sell limited edition prints of her amazing works of art at Surf Haven.
Lin's pastels really capture the incredible sunsets, coast and countryside around Cornwall and guests (both residents and non-residents) are more than welcome to browse a selection of them in our lounge and dining room.
In Lin's own words…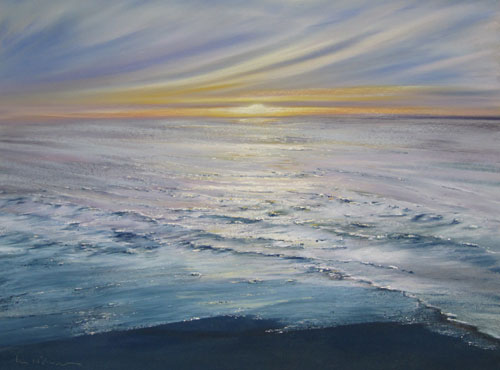 "Being a self-taught artist means that learning comes by way of playing. After experimenting with watercolour, oils and acrylics, I tried pastels and immediately realised this was my media. I haven't looked back.
Catching the very essence of atmosphere is what feeds my desire to paint. To see the changing light, seasons and therefore the colours, I never tire of walking my favourite Cornish haunts looking and watching for that special moment that will draw my eye.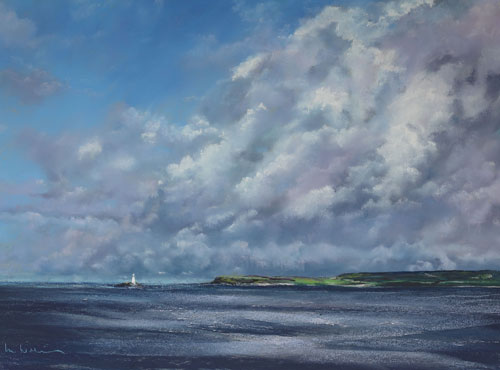 My aim with all my traditional paintings is to create strength of atmosphere that invites the onlooker into a tranquil world with a slightly romantic edge.
Peter and Caroline kindly invited me to exhibit a range of my limited edition giclée prints, both framed and unframed. All work is for sale, the unframed prints are priced individually, and each of the framed prints has a small price tab on frame."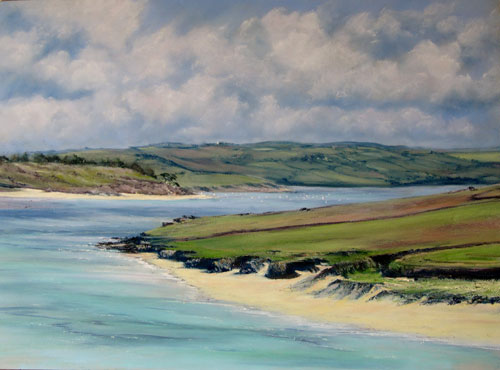 We love Lin's paintings and we hope visitors to Surf Haven enjoy them too. Perhaps you can pick up a little momento of your stay with us and your time on the North Cornish coast. You can hang it on your wall at home forever and every day be transported back to the amazing landscape we are lucky enough to have right on our doorstep.